An owner of a home in Lake Arrowhead called me up to ask  "Why are all buyers trying to beat us up?. The converation was about if all buyers are lead to believe that all homes listed are in a distressed situation, that they are in foreclosure, bank owned or short sales.
The media  is teaching buyers to make what is considered "Lowball" offers. Everyone wants to get the best deal, but how you go about it is just as important.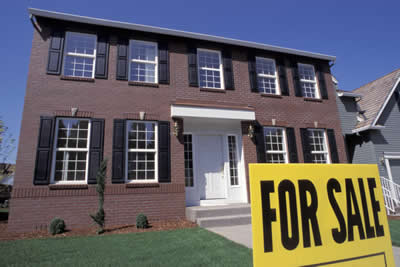 Buyer Making a "Low Ball" offer
1. Find out what type of sale it is, Is it bank owned? A short sale? or a "regular sale" with a seller who is not considered "distressed"
2. Find out if there are any other offers submitted, if so you may not have time to try a lowball or you could lose out to the other buyer(s).
3. Assess what the house is worth in today's market so you can base your offer on real numbers.
4. Include a prequailification letter letting the seller know you are quailifed for a loan.
5. Often it is important for the seller to know why you offer what you did, some buyers like to add a letter why they offered what they did, listing an needed repairs with extimates to fix. Some offers come with a list of comps from the area on how they arrived at thier offer price.
IF YOU ARE A SELLER RECEIVING THAT LOWBALL OFFER
Seller's have to realize that buyers are not waging war against them, but looking for the elusive best deal. I tell all the home owners when i list a home, that an offer no matter how low is a start to negotiatons. I tell them that they should not be offended, that selling your home is a business decision and needs to be treated as such. You can not have a sale without negotiations, you can not have negotaions without an offer, so when an offer comes in, it is a good thing not to be looked down on if it is low.
Counter offer every offer that comes. No offer should ever be rejected outright.
Just a not to add to the "Low ball offer" conversation: If the subject property is offered as a conventional sale, you may be fairly sure that their Realtor has advised the seller of what it takes to get a property sold in this market. Homes are only worth what buyer's are willing to pay. If a seller has a lot of equity, they may be facing a "short sale". We Realtor have very specialized tools to help us ascertain the value of properties, the research has been done and those homes are usually priced accordingly. Buyers, if you're planning on making a "low-Ball" offer, be  prepared for a counter. Regardless of the type of a sale always be prepared with a prequalification letter, proof of funds, and representation by a Local Realtor who knows the prices and conditions in the area in which you're interested.